Elopements noosa packages from $950 to $1290
EasyElopements Noosa we make wedding dreams come true and the best thing is that it doesn't cost a fortune to have the best wedding day you can have.
Let me show you the best way to have your wedding at Noosa.
Easy elopements – .
We are happy to meet up with you prior to the wedding so that we can show you many location's around the sunshine coast if you haven't made a decision as to where you want your elopement wedding.
When you arrive at the wedding location for the elopement it will already be set up for you by Easy Elopements SunshineHire and Michelle, the highly recommended wedding set up company based on the sunshine coast and trading for over 10 years locally.
you have the choice of an award winning wedding videographer to work your wedding and supply you 2 videos, one short highlites clip and one full length wedding completely edited
OR
you can have an experienced professional wedding photographer who will take the photos and edit them and supply them to you in a coffee table full size hardcover book, plus files on USB.
It may be an elopement but you can share the memories with family and friends either by an award winning videographer filming your magic day with the option to Live Stream the day live online either on a private web page or on your social media page. Bigsmiles wedding videos
(Note) Livestream is only available at locations where the signall is adequate to stream, we will always run a speedtest prior to bookings,
If you dont want video you can have some lovely still shots with Photographer Jeff from Bigsmiles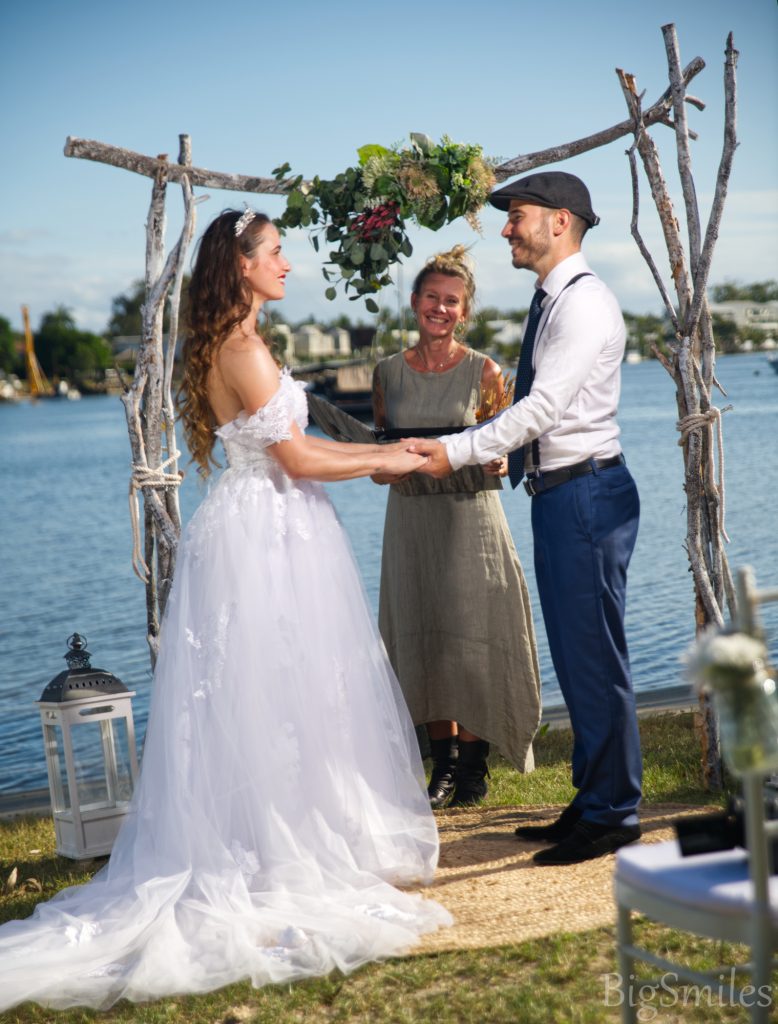 Wedding dresses can be hired from $120 and can be purchased like those in the photos above from $400 at Avento.online
The prices and packages for elopements at noosa can be found here
We can arrange everything for your elopements noosa wedding day,
flowers, bouquets, Celebrants a choice of the best
photographers from noosa's finest – Jeff at Bigsmiles will supply your photos within 2 weeks on USB and on a FREE Coffee table hard back album.
Video guys live streamed and or edited and sent over
at Easy elopements noosa we cover a large area from Gympie up to Brisbane
Look at our Avento.online wedding dress website and if you see a dress you like we can do a good deal for you if you agree we can use 3 good photos for our website.